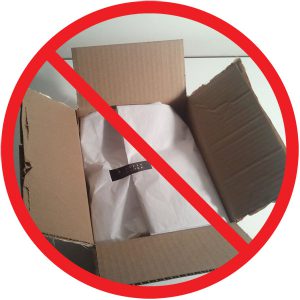 Packaging is a key touch point between your brand and consumers. The opening or "unboxing experience" is part of the customer's excitement of receiving their highly anticipated purchase. The quality of the package it arrives in compliments and adds value to the item contained within.
Read More
Memorable Custom Ecommerce and Shipping Packaging
We have InterLux custom e-commerce retail packaging solutions for any need. Turn your bland retail shipping packaging into a "gift with purchase" in line with your brand, environmental ethics, budget or all of the above.
The most suitable materials for retail shipping packaging are paper or fabric. They offer the lightest weight, can be ECO friendly and have a wide range of custom production capabilities.
Paper Envelope with Custom Closures

Fabric Backpack Satchel with Draw Cord Closure Shoulder Straps

Fabric Pouch with Draw Cord Closure